The mission of Oswego Health is to provide accessible, quality care and improve the health of residents in our community. We have stayed true to this mission since the hospital started back in 1881, when our founders were determined to provide care to all residents, regardless of income and other factors. They desired a location that people could easily access and, of course, wanted their facility to have the best physicians and most modern technology.
Today, we continue this legacy thanks in part to the many people who support Oswego Health through tax-deductible donations. When you make a gift to Oswego Health, you become our partner in ensuring the finest healthcare is available. Read more about the success of Caring for our Community, Right at Home, The Campaign for Oswego Health.
As a nonprofit healthcare system, Oswego Health invests every penny of income over expenses in caring for the community. Based on a recent report from the Healthcare Association of New York State, Oswego Health, with an annual payroll of $76 million, generated $228 million in economic activity for the region, translating into $28 million in tax dollars generated.
Also, Oswego Health annually provides $18 million as part of a community investment project to provide care to those without insurance, those who are underinsured, and those who are medically indigent.
Though a large share of hospital reimbursement comes from Medicare and Medicaid, it simply does not cover the operating expenses needed, thus making fundraising a critical component to maintain financial status and continued local care.
Therefore, the Oswego Health Foundation was created in 2011 as a 501(c)(3) and includes a 12-member volunteer Board of Directors that represents a cross-section of our community.
Mission: The Oswego Health Foundation exists to raise and manage philanthropic support for Oswego Health as it provides accessible quality care and improves the health of the residents in our community.
Oswego Health counts on additional support from generous donors to help us deliver the outstanding medical care our patients deserve. We hope you will consider becoming an integral partner by supporting the Oswego Health Foundation as we look to revolutionize healthcare services, right at home. A gift of any size is welcome as gifts are tax-deductible by IRS guidelines.
Oswego Health Foundation leadership
Margaret Barclay serves as the Oswego Health Foundation's Executive Director. She directs all aspects of philanthropic support, allowing the health system to fulfill its mission to provide accessible, quality care and improve the health of the residents in our community. This includes the cultivation of major gifts, new donors and events.
Before joining Oswego Health, Barclay held fundraising positions in the nonprofit and educational sectors.


Michele Hourigan is the Oswego Health Foundation's Director of Business and Community Development. She oversees the Foundation's special events, including the annual golf tournament, For Your Health 5K, and Gala. Also, Hourigan provides administrative leadership to the Foundation's business relations committee as it builds relationships with local businesses. She previously worked for ARC/Oswego Industries, where her duties included fundraising, events and membership cultivation. Hourigan has a passion for nonprofits and also volunteers in her spare time coordinating fundraising events for the MDA & St. Baldrick's of Oswego.
Board of directors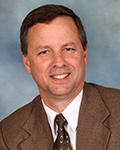 Peter Cullinan, Vice Chair
Pete Cullinan is a lifelong native of Oswego who, with his wife, Kelly, has raised a daughter, Kelsey, and a son Cole. Before his retirement at the end of 2021, he worked in the emergency planning field with a focus on nuclear plant emergency planning since 1990, first with Oswego County and most recently with Exelon at the James A. FitzPatrick Nuclear Power Plant. Cullinan is a 1988 graduate of the State University of New York College of Environmental Science and Forestry with a Bachelor of Science in Forest Biology. In addition to Oswego Health, he has been involved with the American Cancer Society, the American Red Cross, Operation Oswego County, and the Town of Minetto Zoning Board of Appeals. In addition to serving as Chair of the Oswego Health Foundation Board, Cullinan also serves as Secretary of the Oswego Health Board of Directors.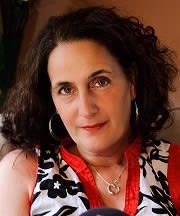 Mary Ann Drumm
CRA Medical Imaging
Since 2002, Mary Ann Drumm, Chief Executive Officer for CRA Medical Imaging, has been responsible for overseeing the radiology services at the hospitals they service, including Oswego Hospital, Crouse Hospital, along with interventional services at the Veterans Affairs Hospital in Syracuse. The group is comprised of 19 radiologists, 4 midlevel providers, and 55 employees. Other responsibilities include financial oversight of the practice, compliance and security issues, coding accuracy, and operational issues for their three outpatient offices. Drumm is personally involved in multiple community organizations including the Susan G. Komen Foundation, CNY Chapter of Medical Assistants, Medical Group Management Association, as well as the Radiology Business Manager Association. She holds credentials for Radiology Certified Coder, American Health Information Management Group, as well as credentials for Certified Coding Specialist, Physician Based, and Certified ICD 10 Trainer. As a cancer survivor, Drumm is a mentor for Cancer Connects and a strong advocate for the Ronald McDonald House and Samaritan Center of Central New York.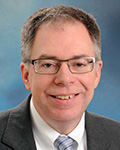 Mark Slayton, Treasurer
SUNY Oswego
Mark Slayton is a certified public accountant licensed in New York State and a graduate of St. John Fisher College. Slayton joined the alumni and development offices at SUNY Oswego in July of 2000 as the Director of Finance for both the Oswego College Foundation, Inc. and the Oswego Alumni Association, Inc. Currently Slayton is responsible for the financial operations of both organizations, working with the Foundation's investment committee and overseeing the college's endowment fund. Slayton also works directly with the development officers and donors in helping to structure their major gifts. Slayton is also responsible for the Foundation's Planned Giving Program.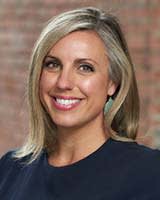 Katie Toomey, Secretary
CenterState CEO
Katie Toomey is a creative, strategic- and results-driven professional who employs her diverse background to bring a fresh perspective to every role she takes on. As Vice President of Member Engagement at CenterState CEO, Toomey provides leadership and strategic guidance overseeing a team of membership managers. She has direct account management responsibilities for high-level members and is responsible for the overall member engagement process. She also ensures the members of CenterState CEO receive high quality service and are maximizing their opportunities to engage with our network and the work that we do to advance the region.
Toomey brings more than 15 years of experience, including six at CenterState CEO, in client relations, marketing communications, community relations, and advocacy to this role. A genuine people person, her ability to see the big picture and stay poised in challenging situations is one of her greatest strengths.
She is a deeply engaged member of the Oswego Health System board of directors, and was recently elected to the Health Trustees of New York State where she will represent Central New York.
She received her master's in Public Relations from Iona College and lives in Oswego with her two sons, George and Patrick.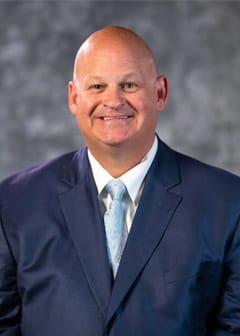 Ed Alberts, Chair
Administrator for Rehab Resources and Little Lukes
As a proven entrepreneur with 20+ years of health and wellness business expertise, Ed Alberts excels in management consulting and business strategy. He currently owns several businesses with locations spread throughout Central New York and the greater New York City area including Rehab Resources, Little Lukes, WIRED Telecom, RELAX The Spa – Rochester, F45 Training, and Riverwalk Apartments and Restaurants. Alberts not only volunteers his time to Oswego Health but has shown tremendous philanthropic support to the Oswego Health Foundation as he has been instrumental in the growth and development of the healthcare system. Alberts is currently Chairman of the Oswego Health Board of Directors and is also active Board Member for the Richard S. Shineman Foundation.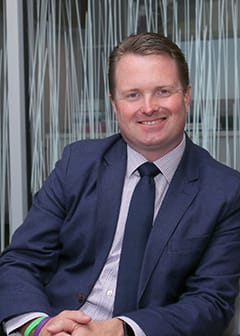 Michael Backus
Oswego Health
President & Chief Executive Officer
Michael C. Backus joined Oswego Health in September 2020 as Chief Operating Officer and Executive Vice President. In January of 2023, Mike was elevated to the role of President and Chief Executive Officer upon appointment by the Oswego Health Board of Directors.
A lifelong resident of Oswego County, Mike is no stranger to the organization or healthcare as he previously served on the Oswego Health Board of Directors between 2016 -2020, along with the Board of Directors of ConnextCare. Public service has always been an important part of Mike's life and as part of his service to ConnextCare, he served on the credentials and legislative committees for the National Association of Community Health Centers.
Professionally before joining Oswego Health, Mike served in elected office, which has proven beneficial for the health system. He is the Oswego Health conduit to governmental agencies, public officials, and our overall community to ensure resources are readily available. He also coordinates all lobbying and advocacy work on behalf of Oswego Health for future initiatives and local healthcare needs.
In just two years, Mike has proven to be an advocate for healthcare as he works with state and federal authorities to further increase access to high-quality care throughout Central New York, including strategic infrastructure planning for the region.
As an emerging healthcare leader, Mike is a part of the American Hospital Association NextGen Fellowship Program and serves on the Board of Directors for the Healthcare Association of New York State (HANYS).
Leadership Greater Syracuse recognized Mike in 2012 as a Certified Community Leader. He also has been recognized by several regional and statewide publications as a 40-Under-40 "Rising Star," by the Central New York Business Journal and the Albany-based City & State Magazine. In 2018, Backus was awarded the inaugural "Friend of the First" award by The Palladium-Times.
He holds a master's degree in public administration, along with a Bachelor of Arts degree from Le Moyne College, where he is also a member of the Board of Regents.
As President & CEO, Mike believes strongly in servant leadership and ensuring that decisions are made in a collaborative, communicative environment where every teammate feels valued. He looks forward to transforming the healthcare landscape throughout Central New York one conversation at a time.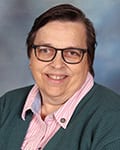 Julia Burns
President of the Oswego Hospital Auxiliary Board
Julia Burns is a mother, grandmother and great-grandmother. A lifelong resident of Oswego, Burns serves as President of the Oswego Hospital Auxiliary Board and President of the Oswego Kiwanis Club. She is also involved with the Oswego Ladies Home Auxiliary, the Christmas Tree Lighting Committee, Toys for Tots, and many local community and church events.
Rachael A. Dator
Assistant District Attorney for Oswego County
Rachael A. Dator is an Assistant District Attorney for Oswego County. She is a 2011 graduate of the University of Illinois Champaign-Urbana with a Bachelor of Arts in English and Political Science. Dator received her Juris Doctor from New England Law Boston in 2014. She is married to Dr. Carlos Dator Jr., who is a hospitalist at Oswego Hospital. They live in Oswego with their two dogs and are looking forward to growing their family.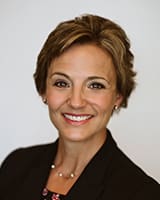 Tara FitzGibbons
FitzGibbons Agency, LLC
Tara FitzGibbons is the Business Manager and Group Health Administrator at FitzGibbons Agency, LLC, a local and independent full-service insurance agency. FitzGibbons attended SUNY Oswego and earned her Bachelor of Arts degree in 1994, then continued her education, earning a Master of Arts in Organizational Communication from SUNY Albany in 1996.
FitzGibbons served as a Board Member/Treasurer of the Friends of Oswego County Hospice Board and served as an Oswego Hospital Board Member from 2009-2011. She is a 2004 graduate of Leadership Oswego County and a 2004-2005 Oswego County Forty Under Forty Honoree.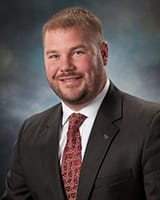 Craig Fitzpatrick
Pathfinder Bank
Craig Fitzpatrick is a Financial Advisor at Pathfinder Bank, who enjoys helping clients of all ages prepare for financial success. Fitzpatrick attended St. John Fisher College and earned his Bachelor of Science degree in 2006. He is very active in the community and serves on the Board of Directors of the Child Advocacy Center of Oswego County and Fulton Kiwanis Club, and has served on the Oswego Health Golf Tournament Committee for the past five years.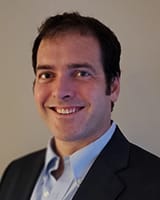 John F. Sharkey IV
Universal Metal Works
John Sharkey IV is the President of Universal Metal Works, a leading metal fabrication facility in Fulton. Sharkey attended St. Lawrence University, where he majored in both math and economics and graduated magna cum laude in 2005. He then continued his education, earning an MBA in Finance and Entrepreneurship from Rochester Institute of Technology in 2007.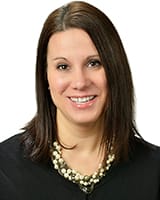 Heather Sunser
Barclay Damon, LLP
Heather Sunser is a Financial Services Practice Group Leader at Barclay Damon, LLP. She primarily concentrates her practice on real estate law, institutional lending, land use, and municipal compliance. Sunser attended SUNY University at Albany and earned her Bachelor of Arts in 1996, then continued her education—earning a Master of Arts from SUNY Oswego, then later her Juris Doctor from Syracuse University College of Law—where she graduated magna cum laude in 2001.
Sunser volunteers at Vera House Legal Clinic, Habitat for Humanity and Volunteer Lawyer Project of Onondaga County, and serves on the board of trustees for the Onondaga County Bar Foundation.